We are about 2 months into recording our first album as Sandra, Joe & Jeremy and couldnt be more excited! It will feature 9 songs, 7 of them are complete originals, and 2 are original renditions of traditional tunes, none of which will be named as of yet. It has been a fantastic experience with Will Shenk at National Media Services in Front Royal, VA, he really knows his stuff. Many of the songs are developing with just one take, which is exciting! Hopefully we will finish this project in early 2015!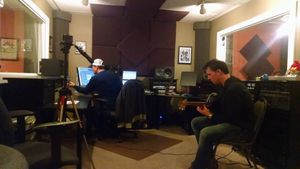 Joe & Will, hard at work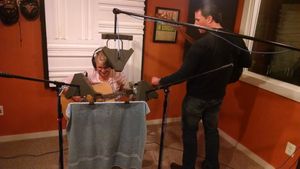 Joe was blessed (or cursed) with almost perfect pitch.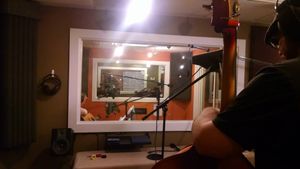 We all had our own room!